Karmala Designs was born out of a love for yoga sparked by the free spirit of inspired traveller and jewelry designer, Fiona, from Vancouver, Canada.
Fiona received her first mala necklace when she embarked on a yoga journey with Shiva Rea at Jumbo Rocks in Joshua Tree, CA. Our unique design was put to the ultimate gage of durability when Michael Franti sported one of our malas for his epic All People's Tour. The tour photo album shows Michael Franti having loads of fun and rocking out with our mala well in tact!
The intention of this line is to share a common love and experience, to remind you of a feeling or memory through an inspired encounter.
Perhaps this experience may be at a sunny blissed out festival, while checking out a charming yoga shala on your travels, or the story that goes along with meeting a kindred spirit that happened to cross your path.
Karmala Designs features jewelry and fashion for movement and enchantment, specializing in handmade malas and gemstone jewelry silver jewelry, hand-printed tops, and comfortable yoga apparel.
*Namaste!*
At Joshua Tree, California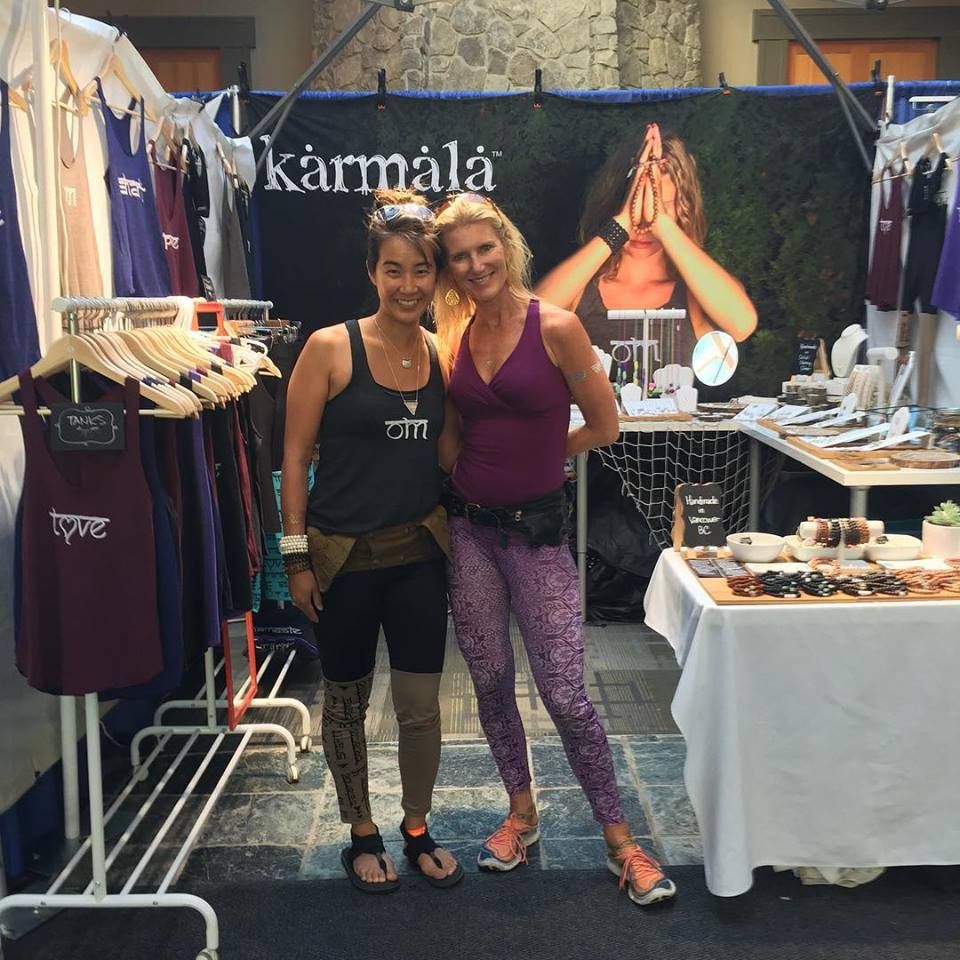 With her Teacher, Shiva Rea